IAOO 2013
---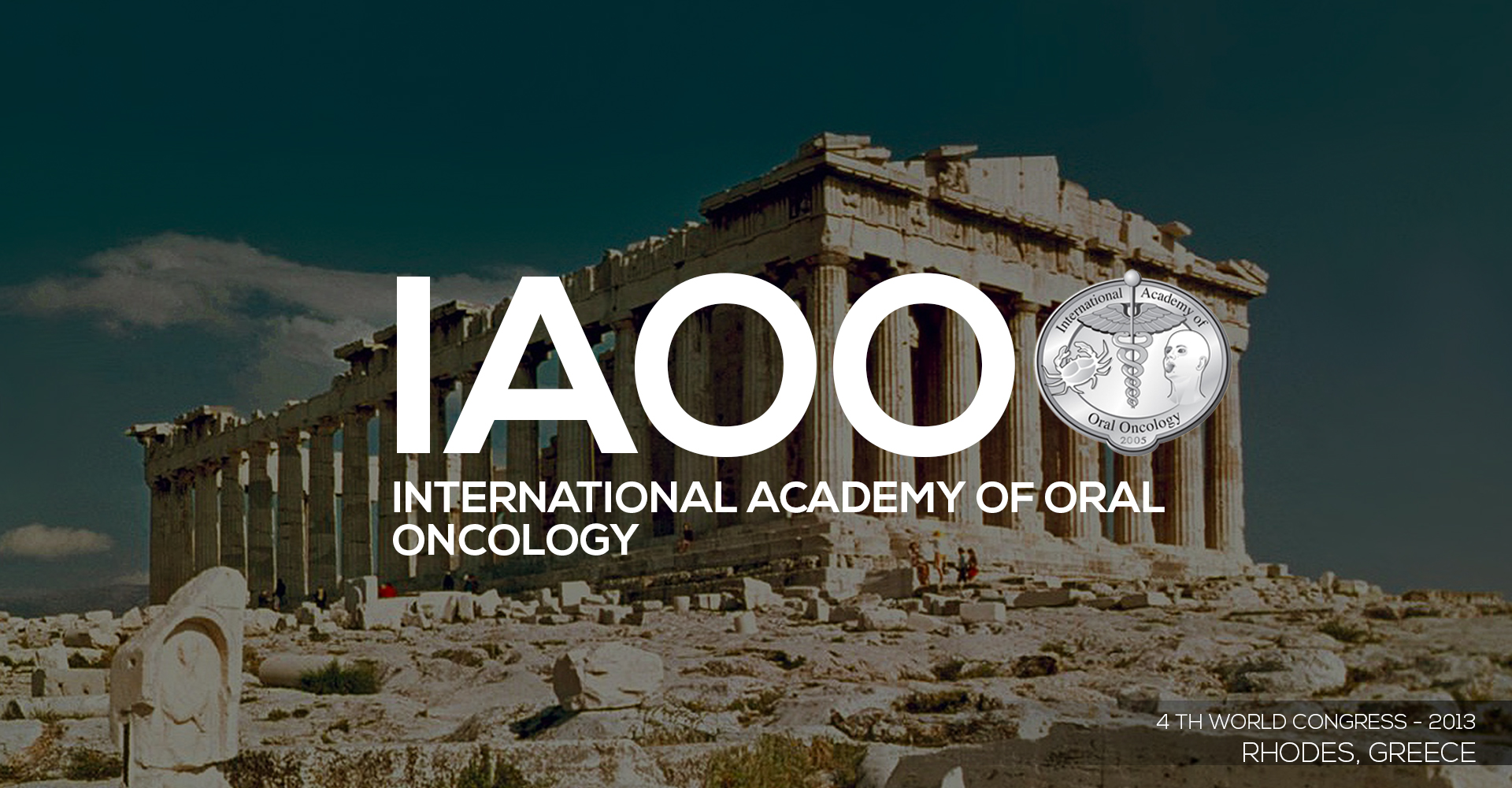 2013
The 4th World Congress of the IAOO
From Genes to Clinical care. May 15 – 18, 2013
The fourth world congress was held at the Sheraton Rhodes Resort, Rhodes, Greece.
Congress attendees: 650
Abstracts: 450
The congress was attended by 650 participants from 57 countries around the world coming from all 5 continents. The highlights of the Congress included 7 Keynote Addresses, 9 Panel Discussions, 3 Grand Debates, 7 Sponsored Symposia by the American Head and Neck Society, the European Head and Neck Society, the European Association of Cranio-Maxillo-Facial Surgery, the Foundation of Head and Neck Oncology of India, the Brazilian Society of Head & Neck Surgery, the International Federation of Head & Neck Oncologic Societies and the Italian Society of ENT Surgery.
For the first time in an international event, 5 of the best head & neck units in the world each presented the epitomy of their experience in a 90 minutes panel discussion under the general title "Frontiers in the management of oropharyngeal carcinoma". These 5 units were the head & neck departments of MD Anderson Cancer Center, Mayo Clinic, University of Toronto, Memorial Sloan Kettering Cancer Center and the Royal Marsden Hospital. The congress clearly highlighted the IAOO's main endeavor to delineate the multidisciplinary nature in the diagnosis treatment and prognosis of oral and oropharyngeal carcinomas and summarized all the recent research on the biological aspects of oral squamous cell carcinogenesis. Participants had the opportunity to attend sessions with the leading figures in the field of head and neck oncology in the scientific part of the meeting and interact with them in an informal way during the social events.
Finally 240 carefully selected Oral Abstracts were presented in 24 sessions whereas there were also 6 Poster Sessions with 190 posters. All accepted oral and poster presentations were included as in all previous congresses in a Supplement Volume of Oral Oncology , the official Journal of IAOO.
Gallery